Donavon Lee Music in Partnership with 4THE22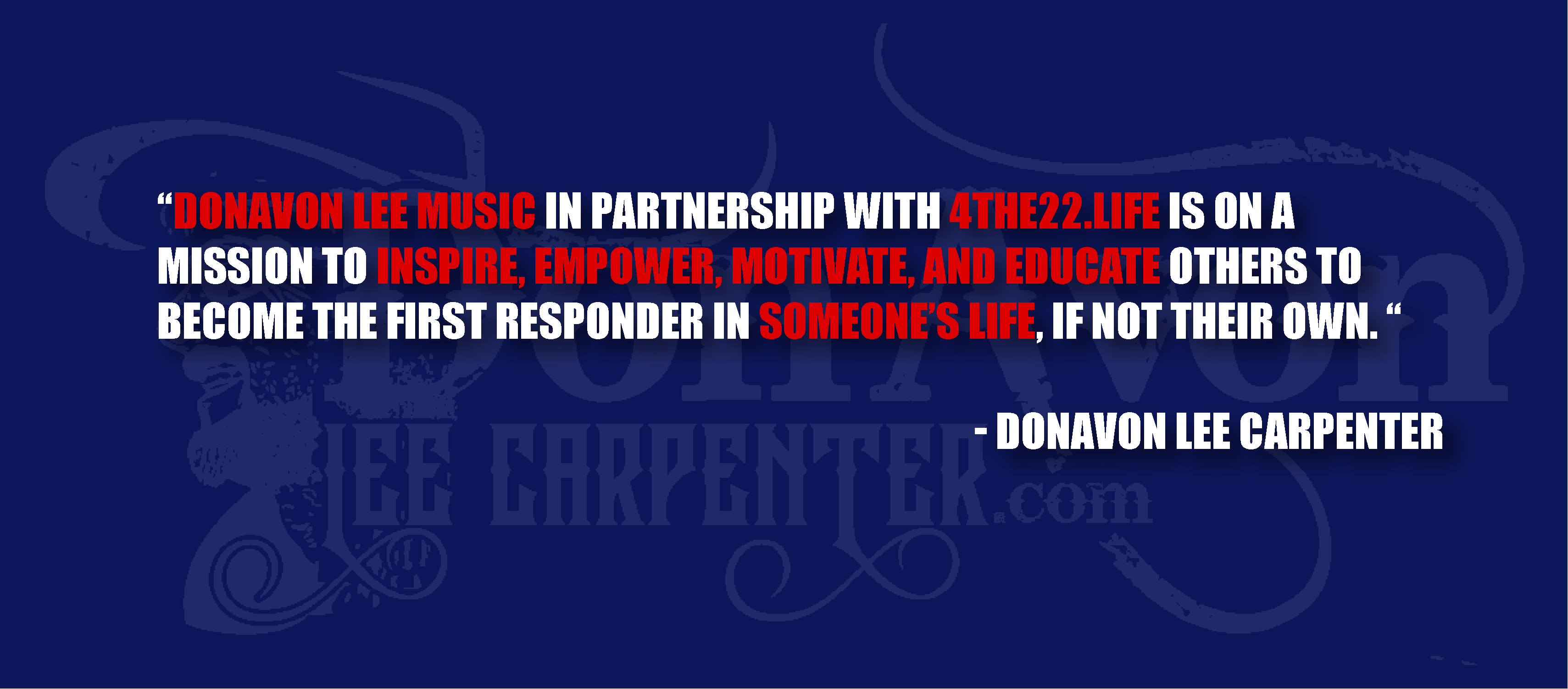 HELP SUPPORT 4THE22 ON BEHALF OF DONAVON LEE MUSIC
Help support 4THE22 on behalf of Donavon Lee Music. 22 veterans and first responders commit suicide each day. That is a staggering 8000 a year. Donavon Lee Music in partnership with 4THE22.life is on a mission to inspire, empower, motivate, and educate others to be the first responder in someone else's life, or even their own. Just being there for someone in the moment, for the moment, because of the moment, can make a huge impact on their life. Living in service of others takes us outside of ourselves allowing us the ability to see opportunity ahead while in the moment. Usually, the first responder is the last resort but you can be the first responder in someone's life before its too late by just being there. Help Donavon Lee Music continue to spread the message by helping to support the next phase.
Be the First Responder in Someone Else's Life.
Do something nice for someone today! All it takes is one act of kindness to make a difference in someone else's life.
Using your smartphone, snap a photo/video of yourself "LIVING IN SERVICE OF OTHERS". Hold the door open for someone, help carry groceries, any small gesture that might brighten someone elses day.
Upload your photo on the blue "JOIN THE CHALLENGE" button then make sure
you donate on your own photo. Be generous! But, you're not done...
Remember to share your photo (it's your own page link!) with all your besties, golf buddies, ladies that lunch, church friends, neighbors and pretty much anyone that breathes. Get them to donate and participate and share this as far and wide as possible
Along the road of doing well here, bear in mind that top donors qualify for cool prizes shown in our prize bag and we might throw in a couple of "people's choice" awards for the most gripping, hilarious, or captivating image. DO SOMETHING NICE, DONATE AND SHARE!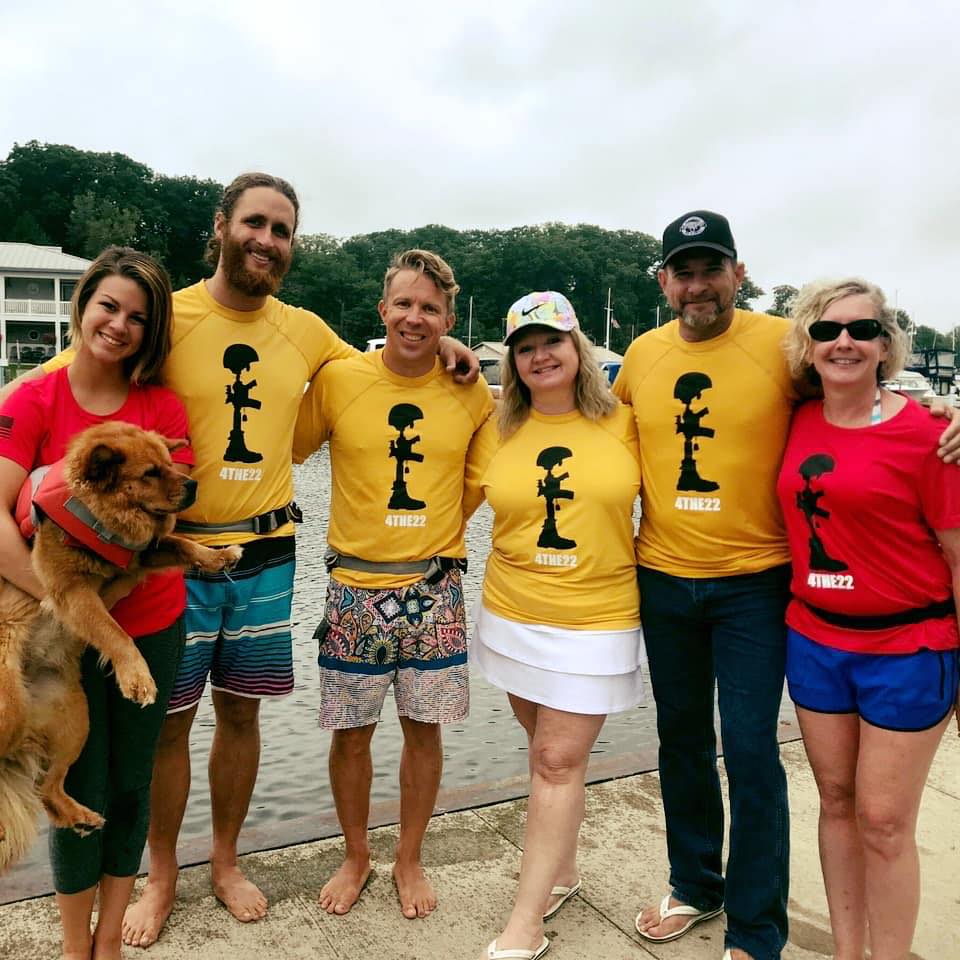 Recent Donations for the team
Belimda Wilder donated $5.00.
Diane G Varner donated $5.00.
Tony hall donated $25.00.
Robin McGowan donated $100.00.
Crystal donated $25.00.
Brian Fernandez donated $5.00.
Daniel Dombrowski donated $5.00.
Diana Meehan donated $25.00.
Cory Moran donated $10.00.
Margaret John donated $10.00.
Lisa G Maness donated $25.00.
Linda Holtz donated $50.00.
Cara Olson donated $50.00.
Patricia Farris donated $10.00.
Donna S Hall donated $25.00.
Matthew Halvorsen donated $25.00.
Tony Grubb donated $10.00.
Peter Gantner donated $100.00.
Jodi Foster donated $25.00.
Prizes Won
No prizes awarded yet.
Donate and you may win the first!
Every dollar counts. Every dollar helps!