Donate If You Think I'm Cute! I know... I Ear Ya!

by
Thank you for joining the challenge!
Welcome to your individual challenge page!
Any time someone donates to the cause through this page, the money will go to the cause, and we'll keep track of how much you helped us bring in here.
This video has helped TEAM EARS raise
$10.00
of their $190.00 total BENEFITING BASSET RESCUE ACROSS TEXAS
Like this video? Help
TEAM EARS
and win the
SHOW US THOSE BEAUTIFUL BASSET EARS AND HELP RAISE THE MUCH NEEDED FUNDS FOR BRAT SO THEY CAN CONTINUE TO HELP OUR HOUNDS!!!
. Donate today!
raise the most money for
Days remaining in this challenge:
-171
Deborah Caswell performed this challenge in support of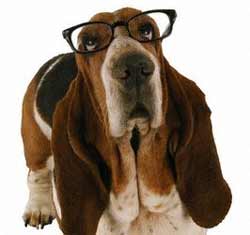 TEAM EARS
BENEFITING BASSET RESCUE ACROSS TEXAS

***TEAM EARS is ALL IN to BEAT the Competition in this Fundraising challenge***
TEAM EARS is in a DIRECT competition Against TEAM BOOTY to see who can raise the most money for BRAT.
BRAT was founded by Anne Fifield, Carol Niles Jones, and Julie Dorsey. They started BRAT while volunteering for another Basset rescue in Houston, Basset Buddies Rescue of Texas (BBR) as Bassets were still dying in the Dallas-Fort Worth shelters. Anne and Carol transported Basset after Basset after Basset to BBR to be saved.
It became clearly apparent that another rescue was needed in Dallas. In the middle of May 2011, an online announcement was made that BRAT was formed. On May 15, 2011, they brought in their first two dogs. To this day, BRAT and BBR, along with other rescues, network together to save more hounds from high-kill shelters and abusive situations. They all work together to save one dog at a time.
Small donations make a HUGE difference, but we want this campaign to GO Viral. Please Help TEAM EARS WIN this competition by DONATING anywhere on this site, but we want you to go one step further. JOIN THE CHALLENGE and share with everyone you know.
As a 501(c)3, all donations to BRAT are Tax Deductible.
Here's how the challenge works. Show the world how GLORIOUS those Canine Ears are by uploading your favorite photo or video. Do the following:
You can simply hit the RED DONATE BUTTON above or your can do the following and JOIN in on the Challenge...either way BRAT benefits!!!
Using your Smart Phone, Take a picture or Video of your favorite Canine Ears
UPLOAD your photo or Video in the Blue JOIN THE CHALLENGE Button
Make sure to DONATE on YOUR photo or video...
Then SHARE on Facebook and Twitter and to everyone you know to help spread the word for BRAT!!!
Check out the Prize Bag above ...These prizes are available to participants in this Fund Duel:
Cords of Steel...2 Cords of Steel Phone Chargers ($50 value) https://www.cordsofsteel.com/
NstaJam...NstaJam Twist Headphone ($35 value) by NstaJam https://nstajam.com/
HealX Nutrition...One bottle of Canine and a Frisbee ($50 value) https://www.healxnutrition.com/
Proceeds benefit Basset Rescue Across Texas...Now hit those "PAWS" on the DONATE Button!!!
As a 501(c)3, ALL donations to BRAT are Tax Deductible.

Want to accept
TEAM EARS
's challenge? Add your own video or photo, just like did!
Upload Your Own
This challenge is part of the fundraising competition:
***BRAT is calling ALL Basset Lovers in this Competitive Fundraising Campaign***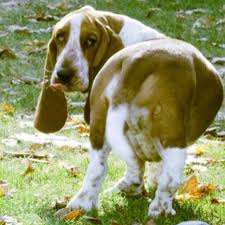 TEAM BOOTY
BENEFITING BASSET RESCUE ACROSS TEXAS
$180.00
Raised so far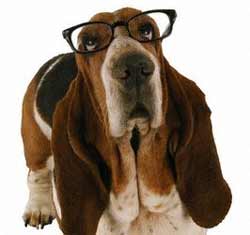 TEAM EARS
BENEFITING BASSET RESCUE ACROSS TEXAS
$190.00
Raised so far
Top Entries in this Challenge
Vote for your favorite entry by donating!