Join Warrior Bonfire Program in fundraising challenge for Diamonds and Dogtags

Join the campaign as we head to a memorable live-streaming event on November 7th
Team Forney Museum
Thanks for your help! Check out what we accomplished:
Total Amount Raised:
$20,336.00
Winning Team
Team Rotary Club Highlands Ranch
2nd

Place
Team Fordice Construction Company
3rd

Place
Team Total Directional Services
Team Southern Heritage Air Foundation
Team Tito's Handmade Vodka
Team Society of American Military Engineers
Team Purple Heart Warriors
Team William Michael Morgan
Team John Elway Chevrolet
Below, you can see the original fundraiser.
Total Amount Raised
$
20,336
Team Forney Museum
Team Forney Museum reach new heights in fundraising competition for Warrior Bonfire Program!
WHAT IS THIS ABOUT? We're taking our Diamonds & Dogtags event virtual! Raising funds to get Purple Heart Veterans out of isolation! It's time to get back to living for all of us! Isolation is so very unhealthy, especially for our combat wounded veterans. Help us by showing examples of what you do to get out and be active! We have all been cooped up too long, but getting back out there is a little easier for some than others. Combat wounded veterans live daily with challenges that can keep them from venturing out. Add COVID, governmental rules, sensitive political environments, and civil unrest, and they can quickly shut down. Our members trust us to help them over this hurdle. We need your help to show examples and help us to make these retreats happen by donating!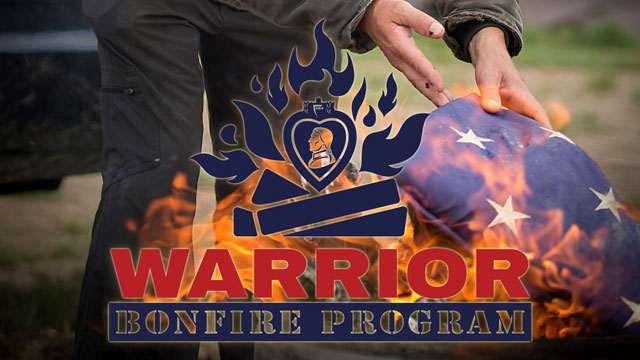 WHO WE ARE: the Diamonds & Dogtags event raises funds annually to support services of the Warrior Bonfire Program. The program provides opportunities that improve the lives of enemy combat-wounded veterans - Purple Heart recipients - on their lifelong journey of recovery and healing. Supporting this challenge will create activity-based, stress-free environments that promote camaraderie and therapeutic healing. The Warrior Bonfire Program fosters healing, builds support communities, and transforms the lives of Purple Heart Veterans and their families.


Forney Museum and Team blow away competition in photo/video challenge for Warrior Bonfire Program!
What do you love doing outdoors? You can make a difference in the lives of vets with this unique photo/video challenge below.
1. Click "Join the Challenge"
2. Upload a short video or a photo (or picture of a message) showing what you love to do that gets you up and moving outside of your home. It can be whatever makes you happy! Walking, running, kayaking, boating, horseback riding, workouts, shopping, dancing...whatever!
3. DONATE on your post!
4. Tag and challenge your friends, family or co-workers to do the same!
5. Share your video or photo through email or social media.
The person that brings in the largest donations is the Winner and will be offered the chance to attend one of our 2021 Bonfire Retreat Events!
Tune in on November 7, 2020 to attend Diamonds & Dogtags virtually from the Forney Museum of Transportation in Denver, Colorado! Live music by William Michael Morgan as well as Centennial Rocks. Motivational Speaker and Purple Heart Tony Drees.
MASSIVE THANK YOU!
The Warrior Bonfire Program thanks all our sponsors, guests (in person and online), volunteers and, most importantly, our Purple Heart recipients. Our sponsors are Advanced Roofing, Inc., 10 Can, Inc., the Battlin' Betties, CyberGRX, DNA Vibe, Inc., Fordice Construction Company,The Forney Museum of Transportation, the Rotary Club of Highlands Ranch, John Elway Cadillac, John Elway Chevrorlet, Max Taps, Outback Steakhouse, Prudential Financial, River Hills Bank, the Society of American Military Engineers - Denver Metro, Southern Heritage Air Foundation, the Cambridge Group, Titos Vodka, Total Directional Services, the Warrior Bonfire Program Board of Directors, the Warrior Bonfire Program Purple Hearts, William Michael Morgan, and Zivaro Holdings. Special thanks to our guest speaker Tony Drees and the the band Centennial.

Recent Donations for the Team Forney Museum team
No donations yet.
You can be the first!